~photo by Suzanne * Fort Worth, Texas *
Autumn is well on it's way, I can almost smell the scent of fireplaces and fir trees! As we enjoy the drum rolls and brass of the high school band during half time at our favorite football game, a strange, slow, breeze passes through the stadium on a whim! It's a breeze that sends flirtatious leaves floating downward, showing off their hues of red and gold.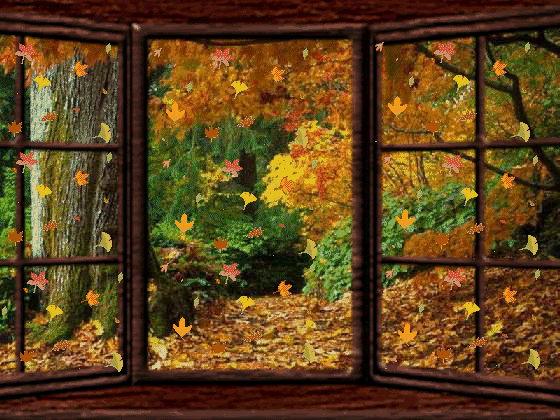 ♫"Since you went away, the days grow long.
And, soon I'll hear, old winter's song." ♫
Autumn Leaves
~written by Joseph Kosma in 1945
Isn't Autumn Leaves just the greatest song? We sang this song in my high school Glee Club, and, I remember how lovely it sounded.
Well, now-down to the business of the day! The summer has been so hot and muggy...actually, it's not over yet, even tho it is September. Needless to say, I didn't have much going on in my Summer gardens. With my son's help, we kept some of the herbs alive, and the fern and canna lilies continued to thrive.
One plant that returns faithfully every summer is my Umbrella plant, aka, Umbrella Palm. See how it billows and waves around my flag? Well, actually, this one needs to be thinned out. Although this plant is not deep rooted, it can be stubborn and hard to dig up. And, when you plant them, you need only scoop out a ditch just wide enough and deep enough to lay the root in. At first, I thought this was a shade lover, but alas, I found that the Umbrella prefers the sun. Umbrellas die back in the winter, and I cut the palms down to the ground. They start to peek out in early Spring, but, sometimes are too frail for the coolness that still lingers from the Winter. Just give them a chance, tho, and, they'll continue to ease up as the sun becomes warmer. I love to watch the Umbrellas sway in the breeze, and glisten at night under the stars and moon.
~photo by Suzanne * September 4, 2016
In my Texas garden, roses come early in the Spring. Even with the cool mornings they can bask and breathe in the warm sun. I now only have two producing rose bushes...I don't know why!!! I planted two new rose bushes, in the same area as the other two this past Spring, but they died early on. Do any of you have ideas as to why I may have lost them? One of them looked sick from the beginning to me. I'll just have to try again this coming Spring, but, be more selective and keep health issues in mind.
~Chicago Peace Rose * photo by Suzanne
April 26, 2016
~photo by Suzanne * April 2016
~ Don't they make the prettiest cut flowers?
The white roses are called
'Garden Party'.
It is a hybrid tea rose with delicate white flowers, edged in pink, and puts off a heavenly fragrance. I've only had this rose for a few years, and it produces more with each season. They are so delicate, that I cut them as the buds are just thinking about opening and bring them inside to open up. I have to confess that, originally, I only bought this rose because the name makes me think of Rick Nelson! And, I'm glad I did!
Soon, it will be time for me to prune back these rose bushes, but, sometimes I get a few blooms in the fall, as the weather cools down. So, I'll wait just a bit to see if that happens before I start pruning.
Well, I'll be moving along for now. We still have planting tips and issues to discuss for fall, so I will return soon with some more Texas garden fun!
***
I haven't been around for a while, and I am currently trying to update and dust off this blog. Oh...I won't change the design, but, I believe a few current items will give it a fresher appearance.
* Thank you so much for coming by, I hope you've had a pleasant summer, with, not too hot temperatures. It's been pretty hot here in the Lone Star State, and I'm ready for a cool break. If you have the time, please stop in and say hello! Don't be shy-that's my job! ♥
"Do what you can to show you care about other people,
and, you will make our world a better place."
~Rosalynn Carter